---
With over 40 years of experience in the adhesives business – Cattie Adhesives is a trusted leader in the manufacturing and distribution of Industrial Automotive Adhesives.
We have the Adhesive Solutions to meet the ever-changing demands of the Automotive and Transportation manufacturing industries.
---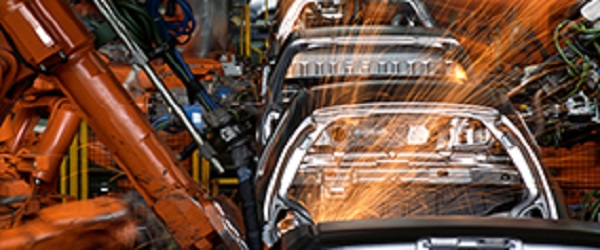 ---
Automotive Adhesives
---
Cattie Adhesives manufactures a full line of  – Pressure Sensitive Hot melts – APO hot melts – Heat Seal adhesives – Water-based acrylic adhesives and Solvent-based adhesives for automotive assembly applications.
---
Our Automotive Grade Adhesives are designed to bond many components and materials and provide excellent adhesion to a wide range of common materials.  Our Adhesives can be  Custom Formulated  for  Strong, Fast setting bonds  or Long open times with High Heat resistance and  Low or  No VOC's.
Our Automotive grade adhesives are made to bond well to most substrates including – Plastics – Non- Wovens  –  fabrics and  metals.  Our Automotive market hot melt adhesives perform very well on difficult to bond plastics – metals – fabrics and non-wovens.
---
Our Automotive grade adhesives are commonly used in robotic automotive assembly lines around the world.
Our interior and exterior automotive grade adhesive applications include:  headliner adhesive, body panel adhesive, trim adhesives, windscreen bonding and anti flutter adhesives, our automotive adhesive products are designed to enhance your product performance.
---
We supply several grades of  PS hot melt,  APO hot melt,  PUR  and  water based adhesive  to the automotive market, our products provide very high heat resistance, excellent adhesion properties and a very wide processing window.
---
Automotive adhesive applications
Interior assembly applications
Headliner adhesive
Body panel adhesive
Interior trim adhesive
Load floor adhesive
Upholstery and Carpet adhesive
Exterior assembly applications
Windscreen bonding
Anti flutter adhesive
Hem flange adhesive
Exterior trim adhesive
---
BELOW ARE SOME OF OUR MOST COMMON TYPES OF  AUTOMOTIVE GRADE ADHESIVE APPLICATIONS:
Automotive Adhesive Headliner Bonding
Adhesive for Body Panels
Vehicle Body Adhesive
Automotive Glass Bonding Adhesive
Automotive Contact Adhesive
Automotive Door Adhesive
Automotive Interior Adhesive
Automotive Insulation Adhesive
Automotive Metal Adhesive
Automotive Adhesive Tape
Automotive Structural Adhesive
Vehicle Wrap Adhesive
Automotive Upholstery Adhesive
Carpet Adhesive
Adhesive for above & below belt-line applications
Weather Shield adhesive
Weather Stripping adhesive
Door parts, Trunk parts adhesive
Foamable and non-foamable adhesives
---
The automotive industry relies heavily on adhesives for a variety of applications. Adhesives are used in the production of everything from body panels to interior trim components. They offer several advantages over traditional mechanical fasteners such as screws and bolts, including improved aesthetics, reduced weight, and increased structural integrity.
One of the most common uses for adhesives in the automotive industry is for bonding body panels. Adhesives can be used to bond aluminum, steel, and composite panels, creating a strong and durable bond that is resistant to vibration and corrosion. This is particularly important for electric and hybrid vehicles, which have more stringent weight and performance requirements.
Adhesives are also used in the assembly of interior components such as dashboards, door panels, and headliners. By bonding these components together, adhesives can improve the overall fit and finish of the interior, as well as provide additional acoustic and thermal insulation.
Another important application for adhesives in the automotive industry is for sealing and bonding under-the-hood components. Adhesives can be used to bond heat shields, air filters, and other components to the engine block or other metal parts, providing a strong and durable bond that is resistant to high temperatures and vibration.
At Cattie Adhesives, we offer a wide range of automotive adhesives designed to meet the specific needs of the automotive industry. Our products include hot melts, solvent-based adhesives, and water-based adhesives, each tailored to meet the unique requirements of different automotive applications.
Our experienced team of adhesive experts can work with you to identify the best adhesive solution for your specific needs, ensuring that you get the performance, durability, and reliability that you require.
Contact us today to learn more about our automotive adhesive solutions and how they can help improve your manufacturing process.
---
For Help Choosing the best Automotive Grade Adhesive for Your Application
---
Please Call us at 800-249-0337 – To Request a Product SDS, TDS, Pricing, Lead times, and to explore the many adhesive options we have to offer. We look forward to providing you with the adhesive that will maximize efficiency and profitability for your company.