How to use Cohesive – A Guide for using Synthetic or Natural Latex-Cold Seal Cohesive
---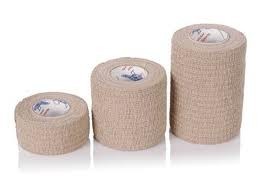 General Converting Suggestions
– All new laminate structures should be qualified and approved by end use customer prior to full-scale production.
– All new OPV, release lacquers, inks, paper, films should be qualified prior to full-scale production.
Cohesive Handling Suggestions
– All cohesive should be rotated based on date received, oldest material should be used first.
– For best results, we recommend that product be used within three months.
– Only specified defoamers at specific percentages may be added. Any addition of anything else may interfere with adhesive performance.
---
Proper Cohesive testing
1) Run coat weight checks.
– Ideal coat weights are 2.4 – 3.7lbs/Ream. As always check coat weights on a regular basis.
2) Peel and seal ability testing.
– Peels and seal ability testing must be run initially, 24 hours, 7, 30, 60 and 90 days to insure performance over time.  Peel values should retain 75% of un-aged values over 90 days.  This is the bare minimum maintenance to guarantee performance.  It is the user's responsibility to verify cohesive performance before selling product.
3) Blocking testing
– Blocking test should be run according to customer specification.
– Ensure that OPV, ink, paper, or film is not interfering with cohesive.
– Check peel and sealability test to see if any of the above are interfering.
4) Cohesive web storage
– Finished web should be wrapped in poly bags. Avoid direct light- UV oxidizes product.  Cohesive will lose auto adhesion capabilities.
– Humidity plastisizes cohesive increasing auto adhesive and block potential.
– Lack of humidity hardens cohesive requiring higher pressure, and heat to get required cold flow to make a bond.
5) Defoaming
– Use only Cattie recommended defoamers. For best results atomize or spray at the pan. Never add silicone based defoamers.
---
Adequate Tests
Although we believe that adherence to the above suggestions will result in optimum adhesive performance, it is impossible to evaluate all possible combinations of film/paper/OPV/printing inks/coating for adhesion performance.
Therefore, the suggestions herein are made without guarantee or representation as to the results.  We strongly recommend that adequate test be made in your plant to determine the suitability these adhesives and measure their performance for you intended use, and determine their acceptance for various end-use requirements.
It is particularly important to conduct testing when there is any change in film, paper, coating, printing ink, OPV or your process.
---

For more detailed information on our complete line of Cohesive, to speak with a technical representative about your application, and to request samples, please call us at 1-800-249-0337 or email us [email protected]