Cattie Adhesives is a trusted leader in the manufacturing and distribution of Industrial Grade Hot Melts and Water-based – Abrasive Adhesives.
---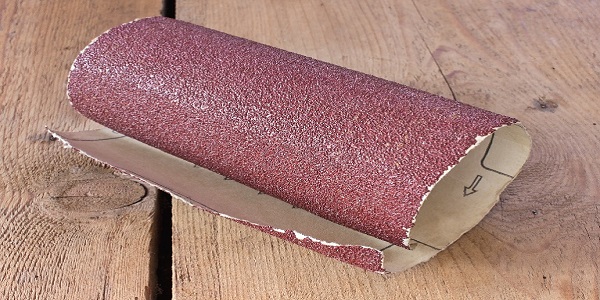 ---
Abrasive Adhesives
Cattie Adhesives manufactures a full line of  Pressure Sensitive Hot melts – PUR hot melts – Heat Seal adhesives and water-based adhesives for Abrasive Sanding Discs.
---
Our Abrasive Adhesives are designed to bond many components and materials and provide excellent adhesion to a wide range of common abrasive materials.  Our Abrasive Adhesives can be  Custom Formulated  for Strong, Fast setting, High Shear bonds and High Heat resistance.
Our Abrasive adhesives are designed for use on most Abrasives manufacturing equipment and are made to bond well to most substrates including – Non- Wovens  –  Loop fabrics and  Papers.  Our Abrasives market hot melt adhesives perform very well on difficult to bond fabrics and non-wovens.
---
The end customer demands a sanding disc product that has high bond strength, high shear and high heat resistance.  Cattie Adhesives offers high quality abrasive hot melts that give the results that customers demand.
---
We supply several grades of hot melt and water based adhesives for the abrasives market, our products provide high heat resistance, excellent adhesion properties and a very wide processing window.
---
Lamination – sanding machines with hook plate.

Sandpaper – Paper side.

Loop fabric – PSA coating to paper – sanding machinery with rubber or velcro plate.

PS Hot melt with High heat resistance

High shear resistance
Loop fabric / paper laminating

Sanding machinery with rubber & velcro plate

Coating PSA onto paper

Water-based adhesives

Sanding machines with rubber plate
---
---
---
Below are some of our most common Abrasive Adhesives:
---
# 9036B
9036B is a premium grade Pressure Sensitive hot melt. It is a high performance hot melt designed for use in the manufacturing of sanding discs.  # 9036B was designed for Cloth, non-wovens and has very high tak, high heat resistance and high shear resistance.
---
# 8837
8837 is a PS hot melt adhesive with High tack and bond strength used for Lamination in the manufacturing of sanding discs.  # 8837 was designed with High tack and peel.
---
# 9095
9095 is a PS hot melt adhesive with Medium/low tack and bond strength used on papers / fabrics for the manufacturing of sanding discs.  # C55095 was designed for medium/low tack,  remove-able grade pressure sensitive applications in the sanding disc market.
---
# 9175
9175 is a PS hot melt adhesive with low tack and peel-able bonds  used on papers for the manufacturing of sanding discs.  # C54175 was designed for low tack, easy to remove – low pressure, removable grade applications in the sanding disc market.
---
# 8710
8710 is a PUR Hot Melt with Very high green strength. Very good temperature, moisture and aging resistance. Low initial melt point for easy melting. Strong initial Tack.   RECOMMENDED USES – Designed for the production of sanding discs, plastic laminations to plastics, non-wovens, wood, metal. Works exceptionally well with roll-coater or extrusion system. High Green strength for immediate handling.
---
# HS410
HS410 is an EVA type heat seal film adhesive – Self-wound on a 42# silicon liner that is transferable from the silicon liner.  HS410 has a wide range activation temperature with good adhesion to a variety of substrates including metals, coated films, papers and plastics. It was designed for bonding to difficult substrates in the sanding disc and Tin Tie adhesive markets.
HS410 – HEAT SEAL FILM ADHESIVE:
Adhesive Coat Weight lbs.:  14 ± 2.
Adhesive Softening Point °F:  175 ± 5.
Activation Temperature °F:  250 – 265.
Application Temperature °F:  300 – 350.
Dwell Time Sec:  0.2 plus (Depending on temperature and pressure).
General Information – HS410 Adhesive is specifically formulated for bonding to metal, non-woven, paper and film substrates. All ingredients used in the makeup of this adhesive meet the requirements for FDA Regulation 175.105 "Adhesives".
---
# RB91
RB91 is a rubber based pressure sensitive – Self- Wound Tape.  RB91  consists of  .5 mil PET carrier coated on both sides with  1.2 mils of aggressive rubber-based pressure sensitive adhesive.  This tape is supplied  self-wound on a C2S  – 60# – White SCK liner.
RB91 – PRODUCT CONSTRUCTION:
Carrier:  0.5 mil clear PET
Adhesive: 1.2 mils aggressive rubber-based ps adhesive.
Liner:  60# White SCK C2S Release Liner –Medium Release.
Web Width: RB91:  54" Wide, can be slit down to any width.
General Information – RB91 was designed for general-purpose bonding applications onto semi-smooth surfaces in the sanding disc, gasket, seal and trim markets. Typically used for bonding to non-wovens, fabrics, foams, paper, metal, plastics and most low or un-plasticized substrates.
---
Abrasive Adhesives: What They Are and How They Work
Abrasive adhesives are a type of adhesive used to attach abrasive materials, such as sandpaper, to various surfaces. These adhesives are specially designed to create a strong, long-lasting bond that can withstand the pressure and friction generated during the sanding process.
There are two main types of abrasive adhesives: pressure-sensitive and heat-activated. Pressure-sensitive adhesives are applied to the back of the abrasive material and rely on pressure to create a bond with the surface. Heat-activated adhesives, on the other hand, require heat to activate the adhesive properties and create a bond.
When using abrasive adhesives, it is important to select the appropriate adhesive for the specific application. Factors to consider include the type of abrasive material being used, the surface to which it will be attached, and the amount of pressure and friction that will be generated during use.
In addition, proper surface preparation is essential for achieving a strong bond with abrasive adhesives. Surfaces should be clean, dry, and free of any oils or debris that could interfere with the adhesive's ability to bond.
At Cattie Adhesives, we offer a wide range of abrasive adhesives designed to meet the needs of various applications. Our expert team can work with you to select the right adhesive for your specific needs and provide guidance on proper use and application techniques.
If you have any questions about abrasive adhesives or need assistance selecting the right adhesive for your application, contact us today. Our team is here to help you find the perfect solution for your needs.
For Help Choosing the best Abrasive Adhesive for Your Application Please Call us at:  1-800-249-0337